HAVING A WEBSITE IS ESSENTIAL?
Constantly increasing, millions of Internet users have made the web a tool that they have totally integrated into their way of life. More than 90% of them use it daily. Whatever the activity, whether BtoB or BtoC, and whether it requires a showcase, institutional or catalog site, it is today essential for professionals to be present on the web. As a professional, you need a quality website that is relevant to your business and your target audience, and you do not have to waste time. That's why our website designing company in Bhopal takes care of everything!
Maiden Stride- Your Website Development Company in Bhopal
We develop your website totally tailor-made. Whether in terms of design or ergonomics, we create the sites according to several criteria. We base ourselves on your recommendations while taking into account the realities of the market and the profile of your target. From the graphic creation to the setting up of your site, by way of its web development and the reservation of your domain name, we know how to be reactive to bring you a fast and durable solution. We offer website designing services in Bhopal that perfectly match your needs, so that you are proud of your website (and so do we!).
Our Website Designing Services in Bhopal
Our Web Development Team in Bhopal
DRIVEN BY YOUNG YET SKILLED GROUP OF PEOPLE
Why You Should Choose Us
As Your Website Designing Company in Bhopal!
Our steps to create the perfect website
Surprisingly, even people who have devoted many years to web design often cannot answer the question of what the ideal website is. And even more so, the lucky few are able to give out a specific name as an example or, from the realm of fantasy, declare that they themselves once created one.
It's not about how to create a website, make a million on it and spend the rest of your life on a green island in the Pacific Ocean. Here we will tell you how we make your project so that in the future you can always take it as a reference measure.
Steps that we follow to create website:
1- Sketch
Any abruptly born good thought tends to quickly disappear from the head. We take a notebook and sketch your future website. Live with this image for a couple of days.
If ideas of a graphic and content nature appear in your head, we write them down side by side. We check out the best examples of similar sites. In general, accumulate information on paper and then use it at the right time.
2- Template
We create from scratch the simplest site that matches your current knowledge and skills. Do not pursue original solutions, complex scenarios (In starting). Do not rush to look for a beautiful background, do not rush to focus on the graphic and animation components in order to see the project in action as soon as possible.
Start creating on top of what will be 100% done right. Better to let your first passion for a competent choice of colors, backgrounds and fonts, because this can become your business card.
3- Be smart
We ask you to think carefully about which services on the page you (more precisely, a potential visitor) need, and which are better to leave until better times. For example, a standard navigation bar is not needed in a good half of sites, but an element of good site search is necessary. But the tribute to tradition wins.
4- Move with the times
If we think that any programs and applications can save time and make the source code much better - we do use them (according to project requirements).
5- All attention to detail
No good site deserves to work with assumptions. Group navigation and content elements correctly, maintain indentation, size, fonts, tables, and scripts. And even if something doesn't work, no one should ever know about it.
6- Continuous verification
You want the site to work perfectly regardless of resources, screen resolution, type of browser or device. And you would definitely like to avoid typos and broken links. Therefore, we do check everything carefully and ask someone else (probably you are any of your team members) to check it.
7- Opportunities for growth
We always keep in mind that the content can be translated into one more language, the blocks will need to be grouped in a different way, and the customer will ask for a drastic increase in functionality tomorrow. After all, even the most successful projects need timely improvements.
WHY WE ARE BEST WEB DEVELOPMENT COMPANY IN BHOPAL
Fun Facts
What our client say about us
Testiimonial
We Met New Customers in a New Region
We have been suffering from business relocation crunch. Maiden Stride helped us reach new customers in new region and did a local brand awareness. We have now regained the stability that we had in our previous region and are now considering migrating our complete marketing budget in online channels with them.
Rohit Singh
OWNER, BELLS GYM
All Services Available Under One Roof
From developing a beautiful website to reaching ample of quality readers everyday Maiden Stride have effectively covered all areas for us when it comes to services of a digital agency. They have been our digital agency partners since start and we are looking forward to continuing this relationship for quite long.
Anoop Singh
CHIEF EDITOR, GO4PREP.COM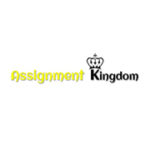 World Class Techniques & Skilled Staff
We have worked with other SEO agencies as well but the skills that these guys have and the techniques that they apply to work are a class apart. Our organic traffic graph had been heading north ever since have been working with them and will definitely recommend them for SEO and other services as well.
Mohit Mendiratta
CEO, ASSIGNMENT KINGDOM
Perfect Blend of SEO & PPC
I had this great idea for my business but had hard time marketing it to people but then I ventured with Maiden Stride for pitching it to people. They gave me a head start with PPC, primarily on Facebook, while have been working on SEO alongside to drive organic traffic which initially was low but slowly transformed into high volume of cost effective traffic. Everything worked out exactly as they explained.
Ankit Singh
MANAGING DIRECTOR, SARKARI JOB GUIDE
Proactive and Logical Staff. Transparency in Working
They are fast. You want to get anything done, they are on it as soon as it is conveyed. Very honest people in their work, no out of bound suggestions and the best part is all their recommendations are backed by a strong logic and is explained to me in easiest words possible. Monthly reporting with actual situation portrayal and actions going forward shows transparency in their work.
Vikas Shukla
CHIEF EDITOR, ALLAHABADI KART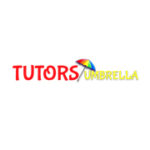 Patience & Gradual Progress Resulted into Success
SEO is all about time & patience. We were patient with the results as we could see our organic traffic rising gradually and ranks improving over time. The techniques that SEO managers at Maiden Stride use and the knowledge that they have is simply fascinating which is certainly backed by results.
Sagar Sabhani
CEO, TUTORS UMBRELLA
Want to ask something from us?
About Our Web Development Services in Bhopal
It all depends on what you want as a website! Is it a site to present your services and be reachable? Or a site to sell products online? Should we provide functionalities such as member area, forum, agenda?
All our sites are made with care: the graphic is studied according to the image that you want to give and the study of your sector of activity. We study your market to offer you a tailor-made website adapted to your activity. Your website will be optimized for SEO so that it is easily found by your future customers in the search engines (Google, Yahoo, Bing). Your website will be delivered turnkey and will be perfectly adapted to the requirements of the search engines to optimize your positioning in the search results.
It has become essential for companies SME, craftsmen, professionals to be present on the Internet. However, you do not need to know the computer programming to have your website. Your job is to provide us with your logo (if you have any), texts (if you have any), photos (if you have any). Most of our customers do not have texts or images for their site. We are used to writing everything ourselves, having of course analyzed their market and their services.
We ask for a 50% deposit on the order and then the balance on delivery of the site. You can pay by check payable to our website designing company in Bhopal i.e. Maiden Stride or by bank transfer.
It's true that when it comes to website designing services in Bhopal, there are a lot of offers that look very attractive on the Internet. But beware, what do you really have for the advertised price? Will there be real SEO work in search engines (also called Search Engine Optimization)? Will your site be created from templates (so like all the others, only the color will change)? Will your website be secure? What is the service provider's availability to make site modifications and manage bugs? Will you pay for every text modification? Will you own your website? Did you know that creating a website requires many skills: programming, graphics, editorial, security, etc.? How much will it cost you a poorly designed and hastily coded site? If you were offered a house or a new car for 5000 INR, you would no doubt tell yourself that there is something wrong. If you don't want to lose your money, invest in a quality site that should be developed by the best website designing company in Bhopal.
Do you want to seize these opportunities and develop yourself?
Address
AK 80, Jr M.I.G, EK-3, Arera Colony, Bhopal, Madhya Pradesh 462016
Say Hello